Sinewave
is a Brazilian music label for experimental and instrumental bands born in 2008. Its main mission was to create a streaming platform that would aggregate bands of these styles, and whose sounds would have synergy. After 10 years of existence, with a remarkable history of festivals and curatorships held for events, it was time for Sinewave to reposition and visually redesign its brand in order to take on new flights and target new opportunities within the independent music market.
A project of contrasts for wandering music-making, the rebranding and visual identity for Sinewave - bringing together the aspirations of an active online community madly in love with authentic music – moves between paths of visual experimentation and real life challenges.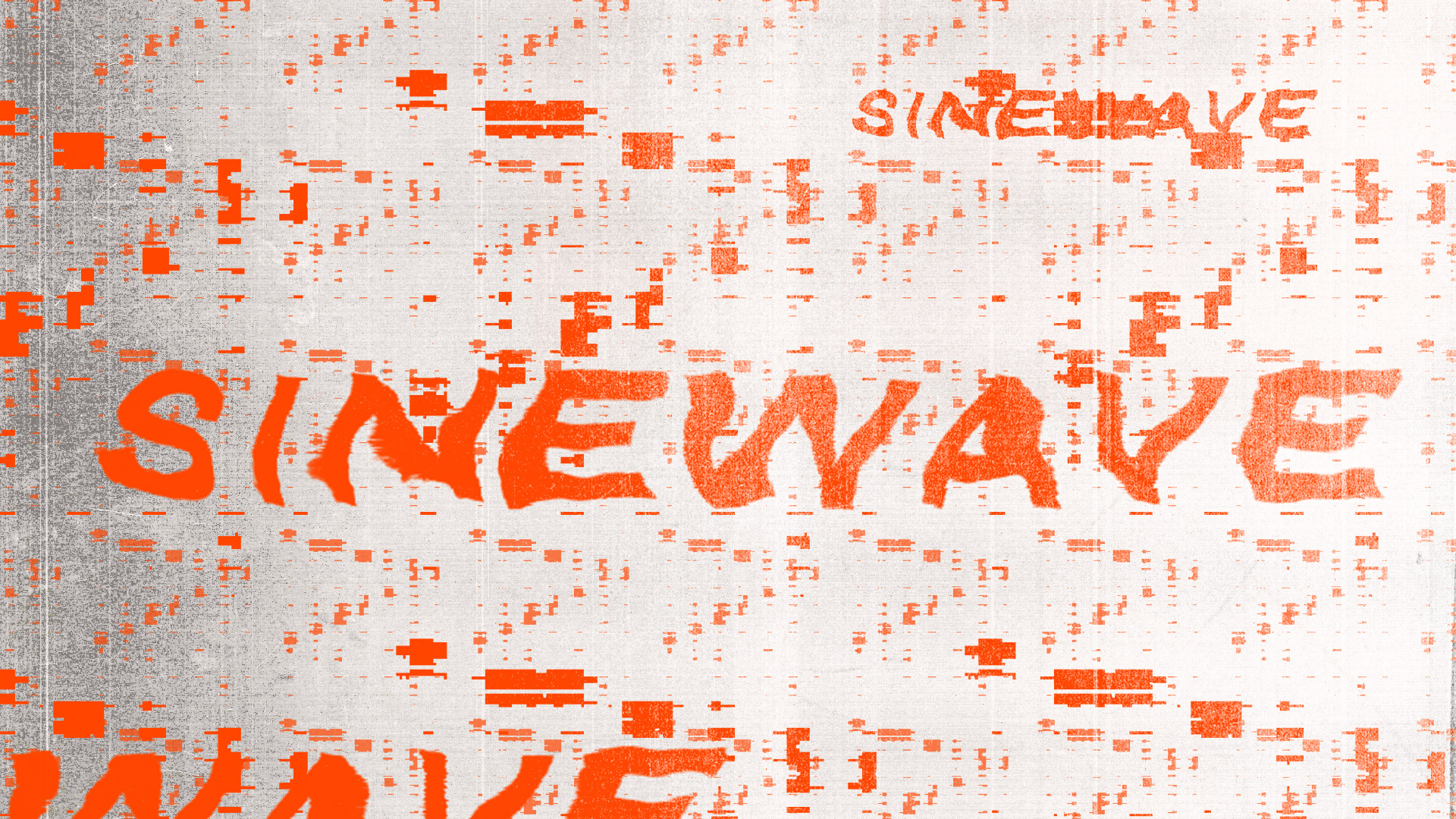 Despite Sinewave's avant-garde aspect of foreseeing different modes of music distribution, the brand lacked professional communication planning, clear positioning, and consistent visual identity. From the definition of the problems and challenges facing the brand, began a research of mapping the context of operation and cultural and visual references, as well as possible strategies for the design approach. Overcoming the repetitions and formulas of designer-client relationships was also a problem presented, treated with a more collaborative and inclusive approach.
Leveraging music as the label's main focus and experimental character, a flexible identity has been created with over 20 logo variations based on the above motion piece. This range of different logos creates more possibilities for combinations when applied in conjunction with custom-made textures.
Flexible visual identities are adaptive identification systems that use graphic elements (colors, typography, graphics, images, logos and symbols) - constants and variables and their relationship. Constant elements are the reference for the recognition of the whole, while variable elements contribute to the adequacy of communication to different contexts.
This complexity has been materialized in an application manual and usage / implementation suggestions - as well as some extras. The journey proved to be as intense as the musical performances researched and reported here, perhaps indicating that the path taken was the right one.